Psychiatric Counselling Services
The de-addiction & psychiatry department offers special treatments for persons
Dealing with mental health issues is DIFFICULT! The sense of fear and irritation that lingers without any reason. When you feel difficulty in getting a sound sleep, then the Wownow - Sleep disorder counselling of mumbai can help you to get rid of this situation. Inability to connect with others. All these issues can make one feel lonely and depressed.
You are not ALONE! Wownow is there as a helping hand for you. Our psychiatric counsellors will help you get out of this situation.
Assessment of Mood swings
Assessment of Anxiety
Assessment of Sleep Issues
Assessment of Memory Problems
Assessment of Addictions (De Addictions)
Assessment of OCD Problems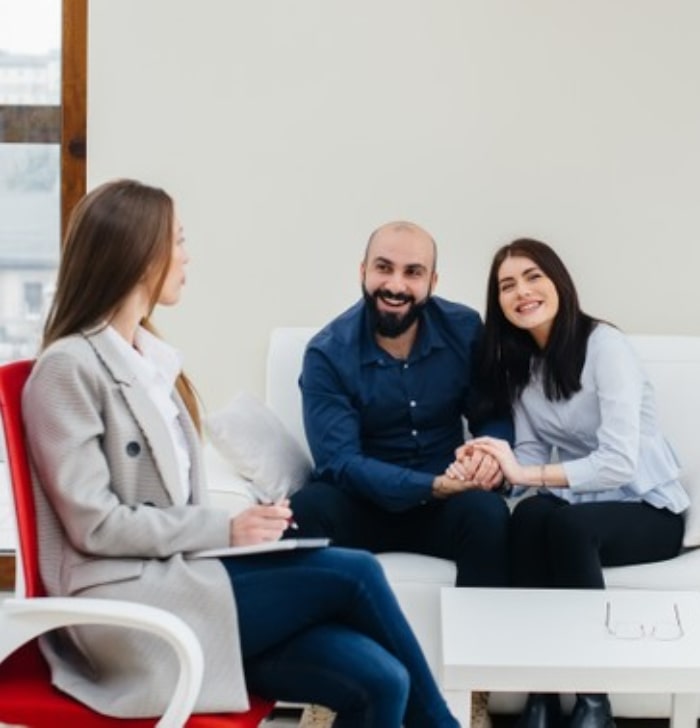 Services
Discover each other in a new light For many more happy moments to come!
They will listen to your problems with full attention. You will come to know the reason behind your issue. And, you will get a proper treatment that leads your way to a POSITIVE and FULFILLING LIFE.
Connect with us if you suffer from anxiety, depression, sleep disorders, and other psychological issues. If you don't know whether you need a psychiatrist treatment or not, you can still contact us. We will help you make the right decision.
Frequently asked questions about psychiatric counselling
01.

Who will offer counselling?

Wownow has a network of psychiatrists and psychologists with decades of experience handling behavioural issues and mental health disorders. They possess the necessary qualifications and certifications needed for psychological and psychiatric treatment.
02.

Is online counselling effective?

For almost every case, online counselling is as effective as an offline session. In fact, many patients feel more comfortable talking about their problems in front of the screen instead of visiting someone (psychologist) at a new place (clinic).
03.

How many sessions do I need to take?

The number of sessions you need to take totally depends on your medical condition. This information is often shared with you during your first counselling session.
04.

Will I have to take the medicines?

Again, the treatment totally depends on your current condition and your medical history. The professional you are consulting will prepare a treatment plan that may or may not include medication use.

Feel free to connect with us today to share your problems. We will direct you to the right psychologist/psychiatrist based on your needs.
Contact Us
Let us Help You
Copyright by © 2021 Wownow. All Rights Reserved. Designed by E2web