Reasons to Seek Anxiety
Life looks like a punishment if you suffer from anxiety. That constant feeling of fear and restlessness is something a lot of us struggle with. You can trust the experts from WowNow. The anxiety therapists in Mumbai from this centre will help you get out of this never-ending vicious circle. These experts proved to be saviours for the individuals who found it difficult to fight anxiety alone.
When do I need online treatment for anxiety?
A lot of us feel anxious during situations like examinations or in any dangerous situation. However, these are temporary forms of anxiety. But, if you feel scared and restless even when actual danger is absent, this is when you require professional support.
Some of these symptoms also signal that you need counselling:
Frequent trembling and sweating
Increased heart rate
Difficulty to control worry
Gastrointestinal (GI) issues
Avoiding things that result in panic attacks
Shortness of breath
Inconsistency of speech
Trouble concentrating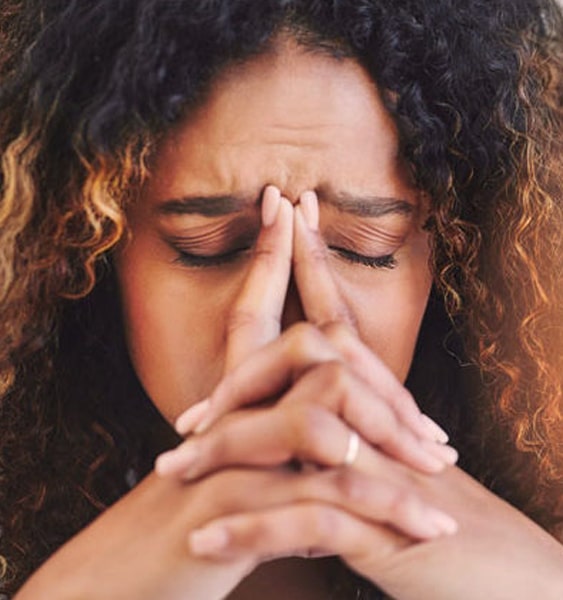 With online anxiety counselling, you will get rid of symptoms and lead a normal and fulfilling life.
How anxiety treatment in Mumbai works
Our anxiety experts (psychiatrists) first evaluate your situation by understanding the problems you are facing. They also analyze your medical history, current lifestyle, work & home environment, and other areas that impact your psychological health.
They create a treatment plan based on this evaluation. This treatment has two main components:
Psychological counselling: Also known as psychotherapy, counselling involves listening to your worries comprehensively. The therapists help you face the situations or objects that give you anxiety attacks. You will start developing confidence. The therapists also guide you on how to reduce the symptoms you experience during anxiety attacks.
Medication: Depending on your disorder, you will be prescribed medication by your therapist. This may include antidepressants, anti-anxiety medication, or sedatives. You will receive this anxiety counselling service in Mumbai from certified professionals with decades of expertise.
Reasons behind anxiety disorder
Many factors result in anxiety disorder among individuals. Some common reasons include:
Physical causes: People with diabetes, heart diseases, hyperthyroidism, and respiratory issues have a high risk of developing anxiety.
Traumas: Those who have experienced trauma or abuse during childhood may develop anxiety. Even adults who have been a part of traumatic episodes develop anxiety. This could be the loss of a loved one, financial losses, or a chronic disease.
Substance abuse: Those who are addicted to alcohol or drugs have high chances of developing anxiety. This issue also arises when someone suddenly withdraws from consumption.
Stress buildup: Stress of daily life can build up to become a serious psychological issue. This could be due to work pressure, conflicts in the family, or financial challenges.
Medications: Already existing medications can result in side effects, including anxiety. Even nutritional supplements can sometimes result in psychological issues. Whatever may be the reason, you can get rid of this issue with the online treatment for anxiety.
Connect with WowNow today. Start leading a peaceful life that you deserve.
Contact Us
Let us Help You
Copyright by © 2021 Wownow. All Rights Reserved. Designed by E2web