Reasons to Seek Somatic Disorder
Symptom Disorders (SSD) or psychosomatic disorders can also be called somatic disorders. There are a number of physical symptoms associated with this mental condition, and the main contributor is psychological distress. Young people suffer from psychological distress. This occurs mainly when a person is unable to express their feelings and that results in a change in their psychology.
Mind and body are interconnected and each must function well in order for the other to be effective. Medical terms cannot explain the symptoms of somatic disorders, which include anxiety disorders, separation anxiety, school phobia, eating disorders, depression, and selective mutism.
It's important to remember that this mental illness can manifest differently for different people. This includes:
Pain is the major complaint, both continuous and severe
We can't fully classify it as a physical disorder or physiological process
Emotional conflict can pose a serious problem, i.e. become associated with it.
There are several symptoms of this condition
Partial or complete loss of integration between memories and current awareness
Immediate body sensations that you are not able to control
Increased fatigue and weakness after a tremendous mental effort
With minimal effort you get maximum exhaustion
Muscular pain, dizziness, aches, tension headaches, inability to relax, etc. are all symptoms.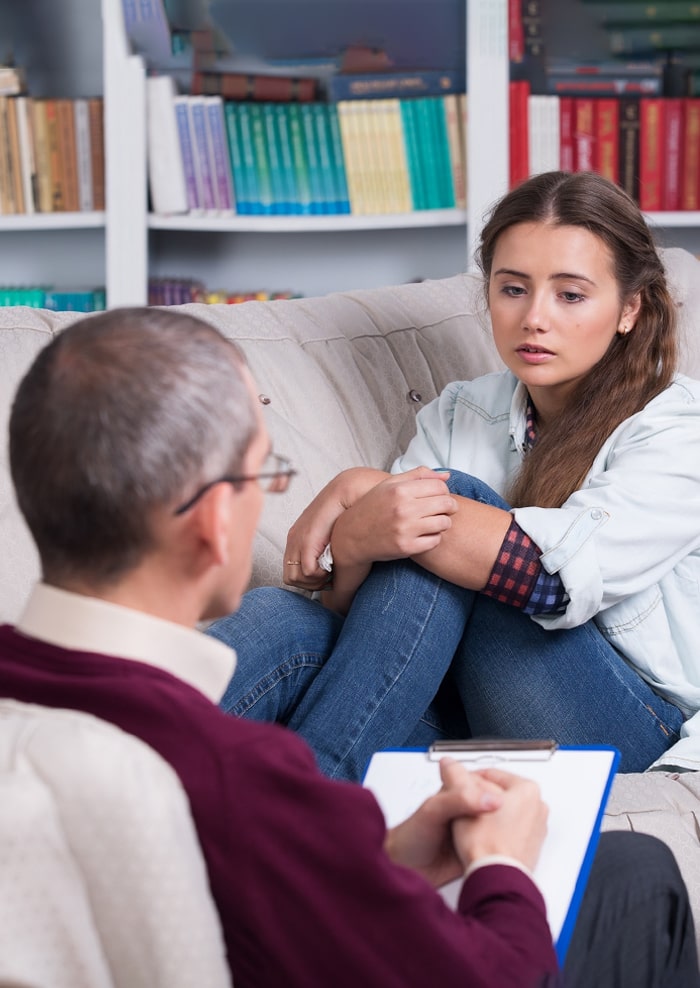 Somatic Disorder Services
Reasons behind it, there are ample of them.
The truth is that no matter how much you have or how little you have, you will never be able to find the harmony and contentment that satisfies your mind, body, and soul. There can be many reasons for developing this disorder.
Physical illness is one of the major reasons where the individual gets easily caught. The vulnerability and the sensitive personality, high achievement orientation is the reasons behind it.
Even if you are living in a family and still facing health problems, your parents have this problem, weakness in emotional control and limited vocabulary skills is also some of the reasons.
Then your surroundings put a major effect on your mind and thinking skills. It is always said that your environment plays a very important role in your growth. If you have faced academic pressure, teasing, and bullying in excess then somatic order is common to be felt.
If you are facing the symptoms, why not go for treatment?
With WowNow, you can get relief from your mental disorders. By first recognizing the symptoms, judging the degree of severity, and then beginning treatment, we aim to treat the patients. Therapies are the best way that helps treat the somatic disorder. Your struggle will surely come to an end with our professional and certified therapists.
What you can do before and after your appointment, make a list of:
Make a list of your symptoms when they occurred and when you felt it first
Then note down the effects of the symptoms in daily life
Keep every personal information and the events in front of your therapist
Tell all the before medical conditions and injuries to the therapist
Note down all the relevant information you find helpful for yourself, with diet and life routine
Question everything to your therapist and start realizing changes in yourself
Later, you can share the changes with the therapist in the next session.
Is online counselling better than rehabs?
If the condition of the patient is serious, the therapists will recommend visiting a rehab. But, if it can be treated online, they offer counselling sessions via laptop or computer screen. An advantage of online counselling is that you need not stay at a new place (rehab) during the treatment. Instead, you can continue with your routine life while following the treatment that the therapist has recommended.
Compared to rehabs and on-house treatments, online counselling for addiction is economical. You pay only for the session that the therapist conducts. There are no room rents or nurse charges.
Tips for the best results (For Patients)
Be honest when sharing your medical & general information
Stick to the treatment without missing anything
Make sure a friend or family member knows about your treatment
Ask questions if you don't get any point
Tips for the best results (For guardians)
Avoid scolding or criticizing your loved ones in case of recurrence
List down the points you want to share and ask
Note down the changes in the addictive behaviour
Explain to them the benefits of counselling without forcing it on them
Contact Us
Let us Help You
Copyright by © 2021 Wownow. All Rights Reserved. Designed by E2web