Pre Marriage Counseling
It is such a terrific feeling. You feel ecstatic having finally found your soul-mate. For years you've contemplated the uncertainties of "Who will be a suitable partner for me?", "What are the qualities she/he should possess?", "How would I react to a proposal?"
And the answer you have received is the one you had hoped for, you're euphoric! God has poured a shower of his blessings upon you. Not only have you got what you had wished for but also so much in abundance. We, here at WOWNOW, know that you're excited & simultaneously concerned.
Our Premarital Workshop is designed in a manner which is aligned with your emotions. Armed with years of experience and good old intuition, we help you explore topics like intimacy, communication, finance, and personal traits.
The Pre-Marriage Counseling allows couples to understand, what is needed in a marriage for it to flourish. It helps develop good inter-personal communication skills & ways to nurture each other and encourages growth. It widens your mind-set and creates a suitable environment for your relationship to blossom.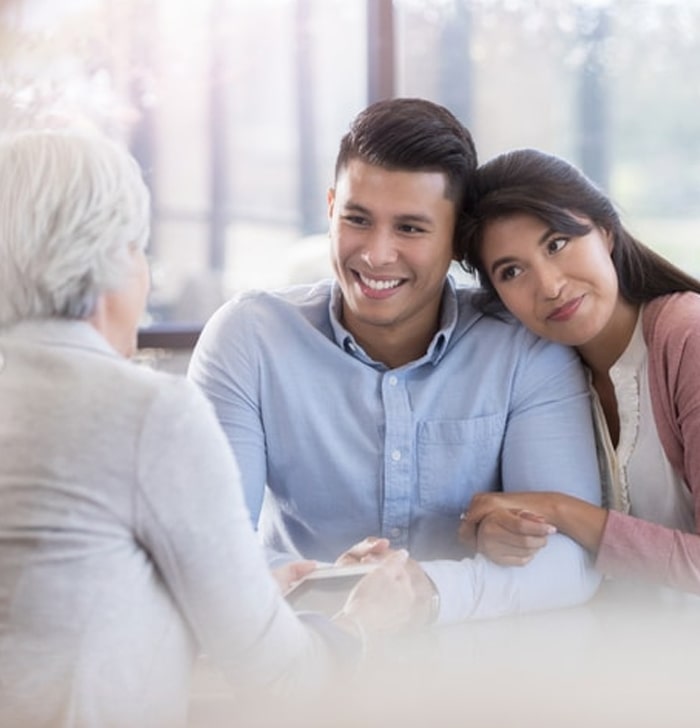 Marriage Counseling Services
Now here's what you can expect at WowNow:
You both are going to meet to our experienced expert Marriage Counselor and "talk" openly and freely. Who understands that the very object of your coming to WowNow is to work out the ways and means of co-existing with each other when you both enter into wedlock. With this objective in mind, the trainer indulges in detailed discussions, session by session at your most convenience.
You both are going to explore vital topics that are going to have the impact in your married life. Which you may have done it at your end but the difference is that, our Marriage Counselor is an experienced person not only in terms of marital training but also in life skills. You're going to get benefitted by the vast experience of our Counselor. They encourage both of you to understand each other fully and completely.
The very first topic is Communication. Both of you are two separate individuals brought up from childhood, in your own families and its surroundings. Now you both are going to set up a "family" of your own. In this new family, both should extend unconditional and wholehearted cooperation, to contribute as partners, without any selfish motive. So you both should communicate well and easily, without giving room for any emotions like anger, hatred or distrust.
Our Counselor will give you a given scenario happening in your future family, and ask you both how you're going to communicate between yourselves. Based on his observation, he will correct the communication skill appropriately in both of you.
Intimacy is an important aspect; you two must have already felt quite connected to each other. Intimacy depends majorly on mind's closeness and to a fraction of that share with bodily relations. Here in WowNow Workshop each one of you will be given equal chance to explore from the other partner, answers to your questions, clarifications to anxieties and apprehensions, and agreement to your personal likes and dislikes, by compromising, forbearance and give-and-take policy.
Our Counselor will be a guide as well as a liaising mediator and help if any one of you need any explanations in the other's viewpoints.
In respect of finance, which is going to be the most important factor to run your family, there's a lot of scope for open discussions between you two. Particularly in managing the income flow, in a well and balanced manner, our Counselor not only conduct trainings to manage family finance but also help a lot to make both of you agree at some point.
Personal traits means your individual behavior, feelings, the pattern of thoughts, and characteristic. Lot of time it becomes the reason of incompatibility. If personality differences can be known and studied, it can create a cordial and progressive atmosphere around. Doing the premarital workshop, helps you to understand, from our Counselor, as how to adapt, adjust and co-exist with your partner.
"Summing up, at the end of the stipulated sessions of your Premarital Workshop, you both would have understood each other perfectly and go home happily. After all, this Perfect Understanding is going to make any Married Life most successful forever!
Contact Us
Let us Help You
Copyright by © 2021 Wownow. All Rights Reserved. Designed by E2web